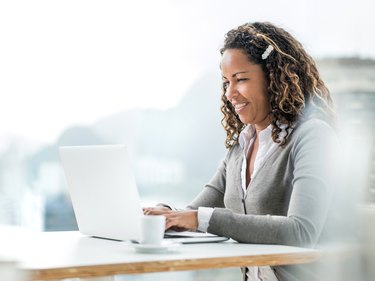 While the Microsoft Excel is commonly used in business, it is not ubiquitous. Sometimes, users must convert the data in an Excel spreadsheet into a universally portable format that can be read by such simple text editors as Notepad. The way to do this is through the Tab Delimited Text save option.
Step 1
Open up an existing spreadsheet in Microsoft Excel 2007. If your spreadsheet has multiple sheets, activate the sheet you wish to convert.
Step 2
From the "Office" button, select "Save As" to open the Save As dialog box.
Step 3
Select "Text (Tab delimited)" from the Save As Type pull-down menu in the Save As dialog box.
Step 4
Click "OK" on the first dialog box warning, which advises that Text (Tab delimited) does not support multiple sheets.
Step 5
Click "Yes" on the second dialog box warning, which advises that the Text (Tab delimited) format does not preserve formatting and features of the spreadsheet.
Step 6
Check that your final conversion file is legible by opening Notepad and finding the .txt extension version of your Excel file.
Tip
If you have multiple worksheets in Excel that require conversion, save them separately with unique file names.
Warning
the .txt extension format preserves only characters and spacing; any colors, formatting, borders, graphs, charts or other elements will be stripped from the new file.