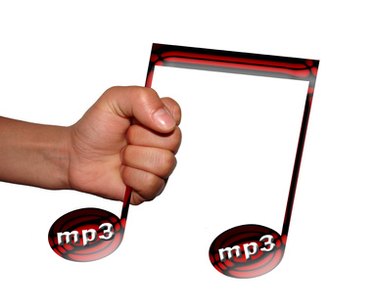 Cassettes, eight-tracks, compact discs and vinyl records all provide music in a physical, playable form. However, music in the digital format increases in popularity. Ars Technica forecasts that digital music sales will equal the revenue of physical media worldwide by 2016. MP3 and M4A are two very popular digital file types. Windows Media Player is a popular program for playing digital music, but Answerbag testifies that the program cannot convert an M4A file to MP3. However, Media Convert and iTunes are both great options for converting from M4A to MP3.
Convert using iTunes
Step 1
Select "Edit" at the top of iTunes. Scroll down, and select "Preferences."
Step 2
Click the "Import Settings" button. This button is under the "General" tab of preferences.
Step 3
Select "MP3 Encoder" under the "Import Using" option. Choose the quality of the encoding under "Setting." Select OK, and return to iTune's "Music Library."
Step 4
Find a song to convert in "Music Library." Right click the song, and select "Create MP3 Version." The conversion takes only a minute or two.
Convert using Media Convert
Step 1
Click the "Browse" button on Media Convert. Locate the song and double left click.
Step 2
Click "Input Format" and scroll down to "Sound." Select "MPEG-4 Advanced Audio Coding (.m4a)."
Step 3
Select "MPEG-1/2 Audio Layer-3 (MP3)" for "Output Format." "Output Format" is located below "File."
Step 4
Fill out some/all of the sections under "Advanced Settings." Click "OK." "OK" is a blue square button on the upper right of "Advanced Settings."
Step 5
Right click the completed conversion link, and click "Save As." The link will appear on another page after Media Convert finishes conversion.