MP4 files are commonly used for uploading videos to the Internet and for storing and viewing on personal media devices. MP3 files are commonly used for Internet download and also on media devices. Since MP4 and MP3 use the same Moving Picture Experts Group format of compression to minimize the file sizes, the files have similar properties, regardless of the fact that MP4 is video and MP3 is an audio format. If you have Windows Media Player installed on your system, you can use Media Player to convert between the two file formats.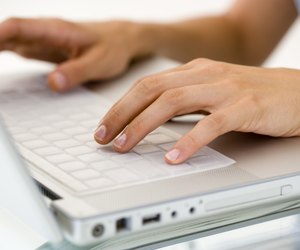 credit: Pixland/Pixland/Getty Images
Step
Download Windows Media Player to your system if you don't already have it installed. Windows Media Player can be downloaded for free at the Microsoft website (see Resources). Microsoft offers versions of Media Player in more than two dozen languages.
Step
Launch Windows Media Player on your computer. Go to "Start>All Programs" and click on "Windows Media Player" in the list.
Step
Open the MP4 file you want to convert in Windows Media Player. Go to the "File" menu, click "Open" and browse for the MP4 in the "Open" window that comes up. Double-click the MP4 file and it automatically begins playing in Media Player.
Step
Return to the "File" menu and choose "Save As." When the "Save As" window opens, click into the box next to "File name" so that the cursor appears at the end of the file extension. Delete the "4" from the end of the extension and replace it with "3."
Step
Scroll down the "Folders" pane in the "Save As" window and choose the folder on the hard drive where you want to save the MP3. Press the "Save" button. A copy of the MP4 file saves into the folder you selected as an MP3 file.