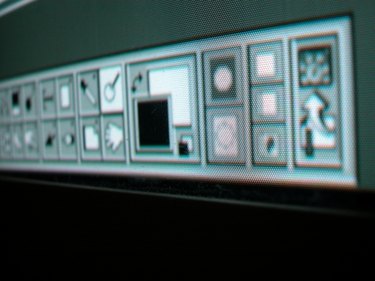 Converting a Word document to a JPEG file allows you to insert the document into any place where you would normally place a picture, for example: documents, web pages, PowerPoint presentations, and spreadsheets. A document formatted as a JPEG file also allows you to share the file with others while protecting its contents; users can view the document but will not be able to edit it using a word processing program. You can convert a Word document using Adobe Photoshop by first changing it into a PDF file.
Step 1
Open the document in Microsoft Word to convert it into a PDF file.
Step 2
Click "Adobe PDF" in Word 2003 or "Adobe" in Word 2007. Click "Convert to Adobe PDF" in Word 2003 or "Create PDF" in Word 2007. Save the PDF file to your desktop.
Step 3
Close Microsoft Word and open Adobe Photoshop.
Step 4
Click "File" and choose "Open." Select "All Formats" in the file type drop-down menu. Click on the "Desktop" icon in the left-hand pane. Select the PDF file you just created and click "Open." Click "OK" in the PDF dialogue box that opens. The file will open in Photoshop.
Step 5
Click "File" and choose "Save as." Choose "JPEG" from the file format drop-down menu. Choose a location to save your JPEG file. Click "Save." Click "OK." The Word document will be saved to the location that you chose as a .JPEG file.