Windows copies and pastes objects as well as text and graphics. Using your mouse, you can select a group of files in one folder and paste them into another. The Xcopy command also copies files from one location to another. If you want to automate your copy-and-paste operations and speed up your workflow, embed the Xcopy command in a batch file. You can then execute that file manually or let Windows run it during start-up.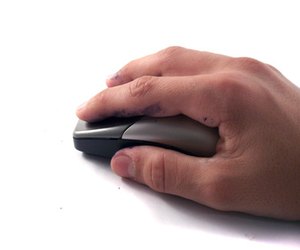 Step
Open Notepad and type the following text:
@echo off xcopy CopyFrom CopyTo
Replace "CopyFrom" with the name of the file or folder that you want to copy . Replace "CopyTo" with the name of the destination folder. For example, to copy C:\MyFiles\xyz.txt to C:\Temp, type "Xcopy C:\MyFiles\xyz.txt C:\Temp."
Step
Click "File" and select "Save." The "File Save" dialog window will open. Navigate to your Desktop folder and double-click it to select it.
Step
Type "xyz.bat" in the "File Name" box. Replace "xyz" with any descriptive name.
Step
Click "Save." Notepad will save the batch file to your desktop. Double-click the file and Windows will perform the copy-and-paste operation.