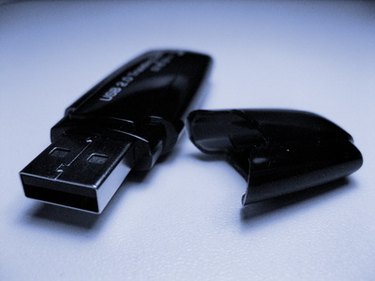 There are many reasons a person would want to transfer music from a computer to a memory stick. For example, you may want to back up your music to protect it from viruses or transfer it to a newly purchased computer. Either way, transferring music to a memory stick can be done in a few quick steps.
Step 1
Locate the folder on your computer where you have your music saved. On most PC operating systems, you can browse files by clicking on "My Computer."
Step 2
Insert the memory stick into the USB port. Often, a window will pop up asking if you would like to open that drive. If that happens, click "yes." If not, browse your computer for the removable disk drive. Again, this can be done by clicking on "My Computer" on most PC systems.
Step 3
Go to your music folder and right click on the entire folder or individual song that you want to copy. Click "copy."
Step 4
Go to your memory stick drive, highlight the song, right click, and hit "paste." A box will pop up indicating that your music is being transferred. This may take a few minutes depending on how much or how large the files are.