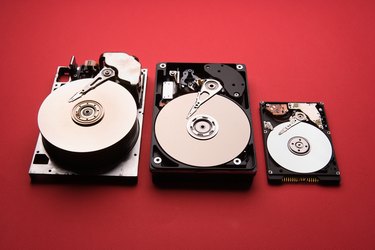 Do you ever wonder what would happen if your computer crashed? What sort of data would you lose? Photos, financial information, important contacts, the list goes on. A lot of very important information is stored on computers these days. Most people don't think about it until it happens.
This article will provide some tips and a free backup utility that will create a mirror image of your drive, even while you are using it. You'll be able to restore your drive if a worst-case scenario strikes. You can set up the program to auto-run and back up your drive late at night, on the weekend, monthly or whenever you like.
You will need a second hard drive to use as a backup unit. If your C: drive is 250 GB but is only using 30 GB, you will need at least 30 GB of space on the backup drive. For the sake of convenience, use an external hard drive that simply plugs in to an open USB port on your computer.
Step 1
Download a free copy of Driveimage XML and install the program on your computer. Once installed, you'll have an easy and reliable way to image and back up partitions and logical drives. You can browse images and view or extract files on the backup drive; restore data to the same drive or a different one; copy directly from drive to drive; and schedule automatic backups.
Step 2
Connect the backup drive to your computer by plugging one end of a USB data cable into the drive and the other end into a USB port on your computer. Windows should auto-detect the USB device and configure the drive for your use.
Step 3
Launch Driveimage XML by double-clicking its icon on your desktop or from the Windows Start menu. Select the source drive, the destination drive and follow the on-screen prompts to create a mirror image of your primary hard drive.