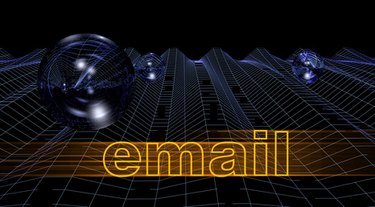 As a Comcast customer, you are allowed your main account and up to five extras. Here is how to create additional accounts for other family members or for a different use.
Step 1
If you do not already have a Comcast account, sign up for one. You can either do it by phone or online. When you sign up for their Internet services you will be entitled to the email accounts that come with the package. Comcast is not free.
Step 2
Go to the Comcast.net website. This is where you will always check your email. At the top left hand side click on the "My account" link. This will take you to another page where you will need to sign in with your user name and password.
Step 3
Once you are signed in a page will open called "My account." In the middle row you will see a section for additional accounts. The line underneath this will let you know how many more additional accounts you can create.
Step 4
Click on "Create a secondary account" and this will open a window where you will create your account. In here you will have to choose a user name and a password. When that is decided you will need a security question and answer. You will also be asked if only the primary holder can update the account or the person the account is being created for. This works great if you have kids and you want to help manage their account.
Step 5
Delete a secondary account if you need to by going back into your "My account" page. Under secondary accounts, click on Change the status of a secondary account this will allow you to Delete, Suspend or Re-Activate a secondary account. You have many options when you use comcast email.