Microsoft Outlook is a popular and powerful e-mail and contact management software program used by much of corporate America. One of its many features allows you to conduct simple surveys with just a few clicks of the mouse and an e-mail. Follow the steps below to use Outlook to conduct a survey of your own.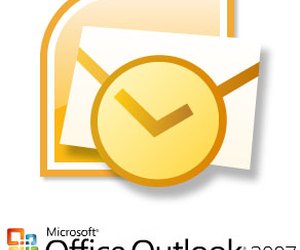 Step
Open the mail navigation window in Microsoft Outlook and click "New" to create a new e-mail message.
Step
Click on the "Options" tab at the top of the new window. Then select the icon labeled "Use Voting Buttons." (see graphic)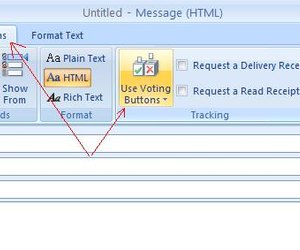 Step
Select "Custom" from the drop-down menu that appears.
Step
Choose what type of survey voting options you would like to use from the drop-down menu in the middle of the dialog box. (see graphic)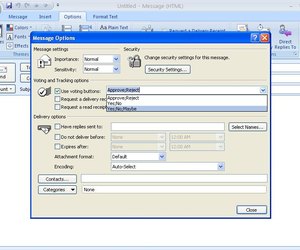 Step
Close the dialog box, then select the recipients for your survey as you would with any other Outlook e-mail message. Outlook recipients can respond to you with their votes.
Tips & Warnings
Recipients not on the Microsoft Outlook platform (such as those using Blackberry) may not be able to utilize the survey feature.