Border making in Adobe Photoshop is a pretty basic effect that can be applied to any photo. Making the border transparent is just as easy. A fully transparent border is pointless because it won't be seen, but border opacity can be set anywhere from 1 to 100 percent. This will determine how transparent your border is. You should play around with colors and patterns too, but if you just want a simple, transparent border, you'll get one in a few easy steps.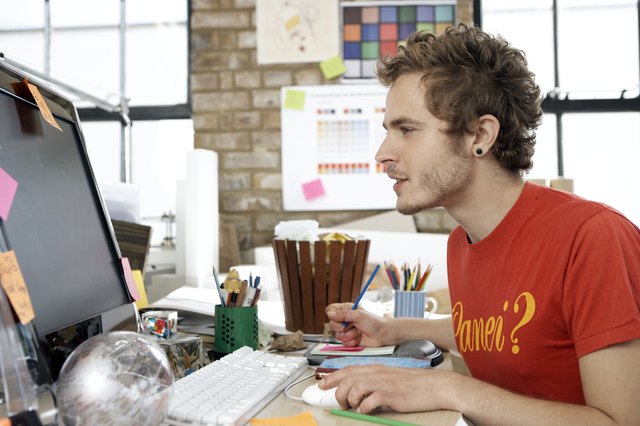 credit: Ciaran Griffin/Lifesize/Getty Images
Step
Open your image in Photoshop. You should always work on a copy of your image and not the original.
Step
Select the rectangular marquee tool from the top left of the toolbar. If it's not on the toolbar, you will have to click and hold an icon. A pop-out toolbar will extend and you will see the tool. You may have to drag the icon toward the image for the toolbar to extend.
Step
Click on the top left corner of your image and drag the rectangle all the way to the bottom right corner. It might take a couple attempts before you get your border to be the size you want. If you make a mistake, click on "Ctrl+Z" to undo any edits.
Step
Invert your selection to create the border outside of the picture by going to "Select" and choosing "Invert." You can also use the hot key shortcut which is Ctrl+Shift+I.
Step
Click "Edit" and select "Fill" to get options to fill the border with a color or pattern. You'll also get the option to set the opacity, which will determine how transparent your border is. Set the opacity to 100 percent for a fully transparent border, or 50 percent for a semi-transparent border.