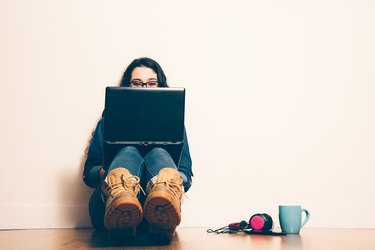 iMovie is an amazing program that comes included in Apple's iLife package of software. iMovie is a fairly powerful, yet simple, video editing tool that enables ordinary users to create fairly professional looking videos. Even without much video editing experience, it is quite feasible to create a decent looking film. One key element of any film is the intro, which often includes things like title cards and opening credits. Learn how to make an intro in iMovie.
Step 2
Click on "File and Open Project" and open whichever video you would like to add an intro to.
Step 3
Click on "Titles." This is a tab on the right side of the screen by your clip viewer window. You should see a black box appear. This box is the preview of what your intro will look like.
Step 4
Notice that you have a number of effects you can apply to your intro. These are all the options within the scroll bar window below the black box. Play around with some of these effects and decide which one suits your intro the best.
Step 5
Type words in the box below the intro effects options. Which effect you choose to use will effect how many lines you have to enter words. You will likely want to include the movie title as well as any intro credits here.
Step 6
Notice too that you can tweak the speed, font color, background color and margins of your intro page. Tool around with these until you are satisfied with the end result.
Step 7
Click on "Preview" to preview your intro.
Step 8
Drag the intro into the clip viewer. iMovie will automatically transform it into a clip that you can then insert into your movie by placing it before the clips that comprise the body of your movie.