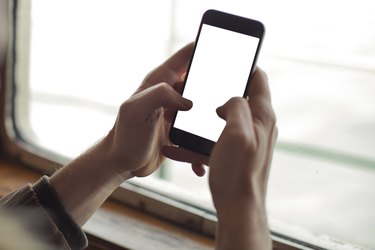 With the newest iPhone 3Gs and 3.0 software updates you now have the option to cut copy and paste words and pictures on your iPhone 3G and iPhone 3Gs. With a few simple presses you can select a word, paragraph or picture and paste it directly into another program or application. This works great for text messages and emails when there are large amounts of text or pictures you would like to share with friends. This really is relatively easy if you know what you are doing. Below are the steps to cut copy and paste from your iPhone.
Step 1
The first thing you will need to do is select the text or picture you would like to copy. To select text within a text message or paragraph simply press on any message bubble or paragraph and hold until the Select, Select all, and Paste bubble pops up. This will be the same for pictures, simply press on the picture you would like to copy and hold until the select, select all, and paste bubble pops up. Select = select one word or a group of words Select All = select all words in the section or paragraph Paste = paste the last text you copied
Step 2
Once you have selected the text or picture you would like to cut or copy you should first make sure the complete section is highlighted. If you would like to change the area simply move the icons at the top, bottom, or either side of the highlighted section to make the change. They will look like small blue circles. Now that you are satisfied with the section to be copied simply press on the section again to reveal the Cut, Copy, and Paste selections. Cut = Remove a word, group of words, paragraph, or picture Copy = Copy the selected section so it can be pasted somewhere else Paste = Paste the section that was last copied
Step 3
With your text or picture copied you will need to pull up the page or application you would like to have the information pasted into. Again you will press and hold the screen at the location you would like the text entered until you see a magnifying class pull up (use this feature to make sure you are entering the text where you want it by dragging the icon). Remove your finger and a paste bubble will pop up. Just press on the paste bubble and the last text or picture you copied will be entered.
Step 4
To undo the last section you pasted simply shake your iPhone and press undo paste from the options that pull up.