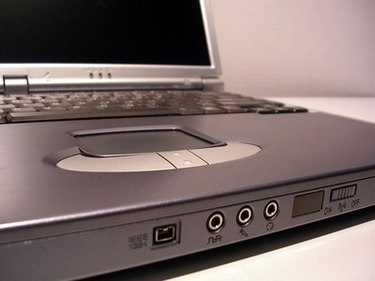 Paint, a program developed by Microsoft that comes standard on most Windows PCs, allows you to draw, color and edit imported pictures or created pictures. The task of cutting and pasting in Paint is a basic one, but it is often used when cropping, removing selections and fitting pictures together. You can learn how to cut and paste in Paint to maximize the potential of the program.
Step 1
Open the Paint application on your computer. Click on "Start" at the bottom toolbar on your computer, hold your pointer over "All Programs" in the pop-up menu, then "Accessories" and click on "Paint." You can also go to "Start," "My Computer," "Documents" and double-click on any file saved in Paint to open the program and retrieve a saved document.
Step 2
Click on the "Select" tool, located at the top right of the toolbar.
Step 3
Click on the area of an image you want removed, click and hold your mouse to drag the box as far down and over as needed, and let go of your mouse. You should see a dotted line around the selected area.
Step 4
Press and hold "Ctrl" and "X" to cut the selection.
Step 5
Press and hold "Ctrl and "V" to paste the selection, either elsewhere in the same document or in a separate document.