Autodesk offers a suite of design software used by builders and architects around the world. The software is optimized for use in fields like mechanical, electrical and civil engineering. If you run into problems installing Autodesk, you'll need to uninstall and reinstall the program. After uninstalling Autodesk from your computer, delete all the related entries from your computer's Windows registry to prevent any problems when you reinstall the software.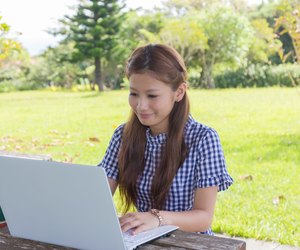 credit: imacoconut/iStock/Getty Images
Step
Click the Start button, then type "regedit" into the Search box. Press "Enter."
Step
Enter your administrator password, if prompted. Navigate to and click on the keys "HKEY_CURRENT_USER\Software\Autodesk" and "HKEY_LOCAL_MACHINE\Software\Autodesk."
Step
Back up the registry keys, if desired, by clicking "File," then "Export." Select a location for the backup copy, then name the copy and click "Save."
Step
Right-click on each of the two registry keys and choose "Delete." Restart the computer to finish deleting Autodesk from the registry.