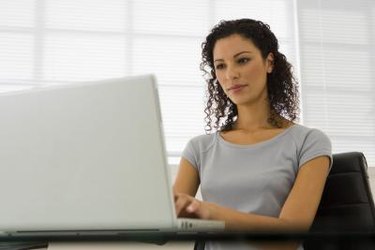 Windows Photo Gallery is a feature that is included on computers that have the Windows Vista operating system. People whose computers have Windows 7 can download the software from Microsoft. You can use Windows Photo Gallery to view and organize your photos. You can also use it to edit a photo; for example, you can fix red eyes or crop a photo. If you notice a duplicate photo in Windows Photo Gallery, you can easily delete it.
Step 1
Open Windows Photo Gallery to view your photos.
Step 2
Click on "My Pictures" in the pane in the left of the Photo Gallery window. Scroll through all of your pictures or click to view pictures in a specific folder.
Step 3
Right-click on the duplicate photo. Select "Delete" from the menu that opens. Click "Yes" when you are asked if you are sure you want to move the photo to the Recycle Bin. The duplicate photo will be deleted.
Step 4
Click "CTRL" and select each duplicate photo you want to delete if there are multiples in the same folder. The photos will be highlighted; right-click over the photos and click "Delete" from the menu that opens. Confirm to send the items to the Recycle Bin.
Step 5
Repeat this process if you have any more duplicate photos you want to delete in other folders.