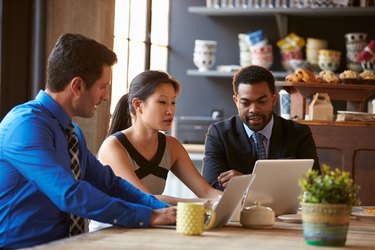 How to Delete Memory Cache on Safari. Whenever you visit a Web site, Safari automatically saves the contents of the Web page into its memory cache. This is done so that the page loads quickly the next time you want to view it. Over time, Safari can accumulate thousands of cache files for various Web pages that you've visited. This can often slow down the speed at which Safari can run. In order to improve the speed and performance of the Safari Web browser, many Macintosh users will choose to delete Safari's memory cache. This should be done on a regular basis in order to ensure that Safari is working at optimal speed. Besides clearing the memory cache, Safari users can also improve their performance by deleting the Google search entries that have been saved.
Delete Safari's Memory Cache
Step 1
Open up the Safari Web browser.
Step 2
Click on the heading 'Safari' and choose 'Empty Cache' from the pull down menu. It will then ask you if you really want to delete the cache.
Step 3
Click on 'Empty' if you are ready to clear Safari's memory cache.
Step 4
Close and reopen the Safari Web browser.
Delete Memory From the Google Search Field
Step 1
Open up Safari on your desktop.
Step 2
Click on the magnifying glass icon in the Google search field at the top right hand corner of your browser.
Step 3
Choose the option 'Clear Recent Searches' from the pull down menu.
Step 4
Exit and re-launch the Safari Web browser.
Things You'll Need
Macintosh computer running OS X or greater

Internet Access

Safari Web browser
Tip
If you want to improve the speed, performance and security of Safari even more, you may want to consider hitting the 'Reset Safari' button under the 'Safari' heading. Choosing this option will empty your cache, erase your browsing history, clear the downloads window and remove cookies. It may be drastic, but it will definitely improve your browsing speed. It is usually recommended that you delete Safari's memory cache once a month. If you do a lot of Internet surfing, you may want to delete it more frequently. A free Safari update is available at Apple's online downloads page (see Resources below). The steps involved in deleting the memory cache are the same for both Safari version 1.0 and Safari version 2.0. Both require the use of a computer running OS X. If you want additional help using Safari, call technical support at 1-800-275-2273 or visit the online discussion forum (see Resources below).
Warning
Deleting Safari's memory cache will cause you to lose any saved settings that you've established on sites you've previously visited. Clearing the Safari memory cache can sometimes lead to an increase in the amount of time it takes Safari to open certain Web pages.