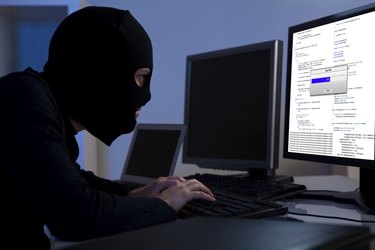 By default, Yahoo Messenger 11.5 stores all the messages you send and receive in its archive on your computer or mobile device. To protect your privacy, delete the messages in the archive periodically. You can erase individual conversations or the entire conversation history. To prevent Messenger from saving your messages, you must disable the archive feature altogether. You can't disable the archive feature on mobile devices from a mobile interface. To disable archiving in Messenger for Android, disable server-side archiving from Yahoo Mail on a desktop computer.
Delete the Conversation History
Click "Messenger" after you log in to Yahoo Messenger and click "Preferences" to open the Yahoo Messenger Preferences window. Select "Conversation History" from the Category pane, click the "View Conversation History" button, select "Instant Messages" from the drop-down menu to view all conversations and then select a contact. Erase individual messages by mousing over them and clicking the trash-can icon. Click the "Delete entire history" icon -- it looks like a piece of paper with a trash can on it -- to erase the entire conversation. Repeat the process to erase all conversations. On a mobile device, click the "Conversations" icon, click the "Edit" button, select the contacts and tap "Clear Selected" to erase the conversations. Tap "Clear All" to erase the entire archive.
Disable the Conversation History Feature
On a computer, open the Yahoo Messenger Preferences window, select "Conversation History" and then click the "Do not keep a history of my conversations" radio button. Click "Apply" and then "OK" to prevent Yahoo Messenger from saving your conversations. Disabling the feature does not erase your old conversations; these conversations will be visible if the feature is turned back on.