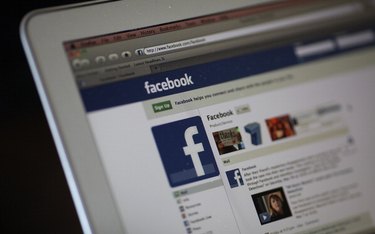 Most Facebook communication is done in a fairly public fashion. When you post to a friend's wall, comment on her photographs or tag her in a status update, all of her friends can see what you write. Messages afford a way to communication privately on the social networking site--think of them as an internal email service. Thin out your message inbox by deleting older messages you no longer need. Deleting old messages makes it easier to search through your messages in the future.
Step 1
Go to the Facebook homepage and click on the "Messages" tab in the left column of the screen. Alternatively, click on the "Messages" icon in the upper left-hand corner of any Facebook screen--the icon is the image of two square chat bubbles.
Step 2
Locate the the message you want to delete. Messages are listed in chronological order, with the newest message at the top. Use the right-facing arrow at the top of the screen to navigate to pages with older messages.
Step 3
Check the box immediately to the left of a message.
Step 4
Select the "Delete" icon in the "Messages" toolbar, located just above the message list.