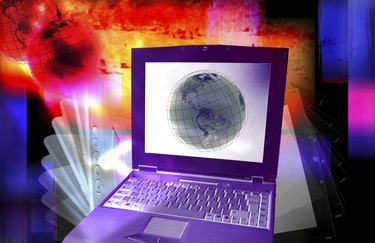 The Dell support website maintains a database containing the age of each computer manufactured and sold by the company. If you have a Dell computer with a problem, you may need to check the age of the computer to determine its warranty status. This can be accomplished by using the computer's service tag.
Step 1
Open a Web browser and navigate to the Dell support website at support.dell.com (see "Resources"). Click the "Start Here" button under "Support for Home Users."
Step 2
Scroll down to the "Popular Links" section and click the blue "Warranty Status" link.
Step 3
Look for a white sticker with a bar code on the bottom of your computer if you have a Dell laptop, or on the back or side if you have a Dell desktop computer. Under the bar code is a short string of letters and numbers next to the words "Service Tag." Enter this string in the box labeled "Service Tag" in the Web browser window and then click "Continue."
Step 4
Examine the date displayed next to "Ship Date." This date shows the age of the computer. This screen also displays the current warranty status of your computer.