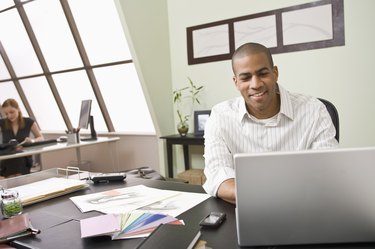 Many websites you visit while surfing the Internet are likely to contain either ad banners or pop-up ads. Not only are these annoying, but some of them may contain hidden viruses or spyware that can be transmitted to the computer. Because of this, Internet Explorer features a built-in pop-up blocker. Many third-party ad-blocking programs are available. It is possible to disable both Internet Explorer's pop-up blocker and any third-party ad blocker.
Step 1
Open Internet Explorer and select "Tools" at the top of the page.
Step 2
Highlight "Pop-Up Blocker" and select "Turn Off Pop-Up Blocker."
Step 3
Press "Ctrl," "Alt" and "Delete" on the keyboard simultaneously for third-party ad-blocking programs.
Step 4
Click the "Processes" tab in the Task Manager window. Scroll through the list of programs until you find the ad-blocking program. Select it and click the "End Process" button.