If you ever get annoyed of being bombarded with a ton of calls at the worst times, you don't have to shut off your phone to ignore them. Every cell phone will allow you to disable incoming calls. Some phones can even disable specific calls, numbers or names. This feature is convenient because it allows you to keep your phone, texts and voicemail under your control.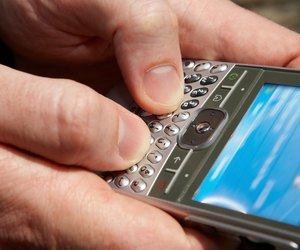 credit: Jupiterimages/Photos.com/Getty Images
Step
Open your phone's menu.
Step
Go to "Settings."
Step
Go to "Security."
Step
Click on "Call Restrictions." This may also be called "Call Barring" or another term that your cell phone uses.
Step
Scroll down and choose "Incoming Calls." All incoming calls will now be restricted. You should also have the option to disable other types of calls.