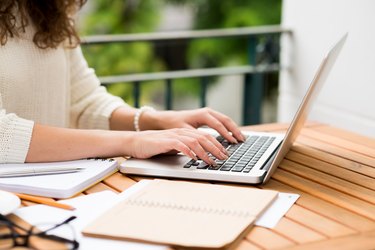 Microsoft Outlook allows you to combine your email, contacts and calenders in one application. Outlook is part of the Microsoft Office software suite, and by default is set to launch each time your computer is turned on. If you do not use Outlook, or would like to prevent it from starting when your computer is booted, you can disable it from automatically loading from the System Configuration window.
Step 1
Click on the Windows "Start" button, then type "msconfig" into the search box.
Step 2
Click "msconfig" from the search results displayed at the top of the menu to launch the System Configuration utility.
Step 3
Click the tab labeled "Startup" in the System Configuration utility window, then scroll down and locate the "Microsoft Outlook" entry.
Step 4
Remove the check mark next to the "Microsoft Outlook" entry, then click "OK."
Step 5
Click "Restart" to immediately restart your computer, or click "Exit without restart" to restart your computer at another time. The settings will take effect when the computer is restarted.