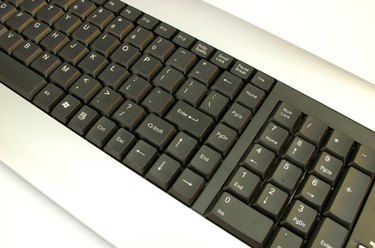 Computer users familiar with Windows operating systems are usually quite familiar with the F1 keyboard shortcut to reach the Windows Help and Support Center. While the shortcut can be a convenient feature for those that utilize this resource frequently, it can be annoying for more experienced users as an accidental touch of the key will cause a sometimes significant delay as the site loads and then has to be closed. If you have no need for the F1 key as a shortcut to Help, you can disable it.
Step 1
Click on the "Start" button on your Windows desktop.
Step 2
Click on "Run," and then type "regedit" into the Run text box. Do not type in the quotation marks. The Registry Editor will open.
Step 3
Go to the following registry key: HKEY_LOCAL_MACHINE\SOFTWARE\Microsoft\Windows\CurrentVersion\App Paths\HELPCTR.EXE .
Step 4
Double-click on "(Default)." Change the value so that it reads "C:\Windows\svchost.exe" (again, without the quotation marks).
Step 5
Click "OK." Close the Registry Editor. Restart your operating system, and you will have successfully disabled the F1 key shortcut.