The touchpad on a ThinkPad can be disabled manually through the Mouse Properties found in the Windows Control Panel.
Step 1: Open Control Panel
Select Control Panel from the Windows Start Menu.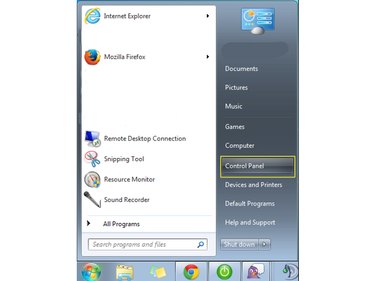 Step 2: Select Mouse Properties
Double-click the Mouse icon in the Control Panel.
Step 3: Deselect Enable TouchPad
Under the UltraNav tab, uncheck Enable TouchPad. Click Apply or OK to apply the change.