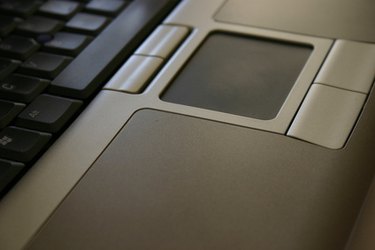 Controlling your laptop's mouse pointer with a touchpad can be a touchy situation, but plugging in a USB mouse can give you better control and will allow you to permanently disable the touchpad. Make sure that your USB mouse is plugged in before disabling the default pointing option.
Step 1
Plug your mouse into an open USB port and wait for the device driver to install.
Step 2
Click "Start" (or the "Windows" logo in Vista) and click "Control Panel."
Step 3
Choose "Classic View" from the sidebar if not already selected. Double-click "Mouse" to access the "Mouse Properties" window.
Step 4
Click the "Hardware" tab. Select your touchpad (trackpad) and click "Properties." Select the "Driver" tab.
Step 5
Click "Disable." Hit "Yes" when asked if you really want to disable it. If "Disable" is grayed out, return to the touchpad's "Properties" window and click "Change Settings" under the "General" tab. Click the "Driver" tab then click "Disable." Your touchpad is now disabled.