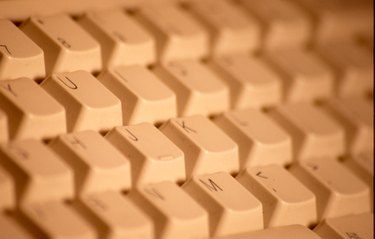 The Group Policy Object (GPO) editor allows administrators to control all desktop applications, functions, file permissions and web browsing on a networked Windows computer. The GPO editor also has the option to disable the Windows desktop search function, which protects from users finding hidden files or folders that are private on the network. Administrators can limit this function to protect unauthorized file access.
Step 1
Click the Windows "Start" button and type "gpedit.msc" into the text box. Press "Enter" to open the GPO editor.
Step 2
Click the "Computer Configuration" icon on the left side of the window. This expands a list of options underneath the icon. Click "Windows Settings," "Security Settings," then "System Services."
Step 3
Double-click the icon labeled "WSearch." Select "Disable" from the options. This disables the desktop search for your network users. Click "OK" to save the settings.