Shared Excel 2013 workbooks support edits from multiple users at the same time over a network, but lack many features of regular workbooks, such as inserting pictures or adding new sheets. Whether you want to disconnect all other users, turning a shared workbook back to a regular workbook, or remove a single user from the file, use the Share Workbook window.
Step 1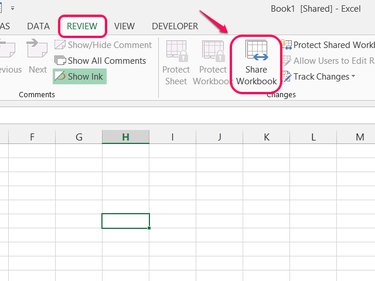 Open the Review tab and click Share Workbook in the Changes section.
Step 2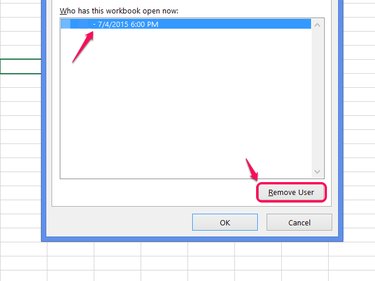 Select someone from the list of active users and click Remove User to remove a specific user. Click OK to close the window after removing as many users as you want.
Step 3
Uncheck Allow Changes... and click OK to stop sharing the file and remove all other users.
Step 4