The vertical line character, also called the vertical bar, has a range of uses, such as surrounding a number to indicate absolute value, or with two bars to represent the OR operator. In computing, the symbol is often referred to as the pipe, and it can be used at a command prompt to output text one page at a time. Most systems have a vertical line on the keyboard, but if yours doesn't, you can still enter one by using the Character Map.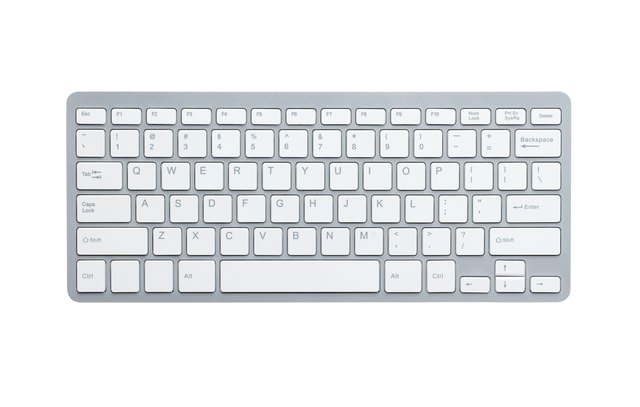 credit: Nastco/iStock/Getty Images
Using a Standard Keyboard
Step
Click in a text document or blank form to place your text cursor.
Step
Hold down either "Shift" key. The Caps Lock key won't work for typing the vertical bar or other symbols.
Step
Press the "\" backslash key, usually located above the Enter key. On standard English keyboard layouts, this inserts the "|" symbol.
Using the Character Map
Step
Press "Windows-R," and then enter "charmap" to run the Windows Character Map.
Step
Pick the font you want to use from the drop-down menu.
Step
Locate and select the vertical bar in the list of characters. Note that not all fonts include all symbols, so you may need to pick a different font. In most fonts, the bar appears two characters after the end of the lower case alphabet.
Step
Click "Select," and then click "Copy."
Step
Place your text cursor in your document, and then press "Control-V" to paste the bar.