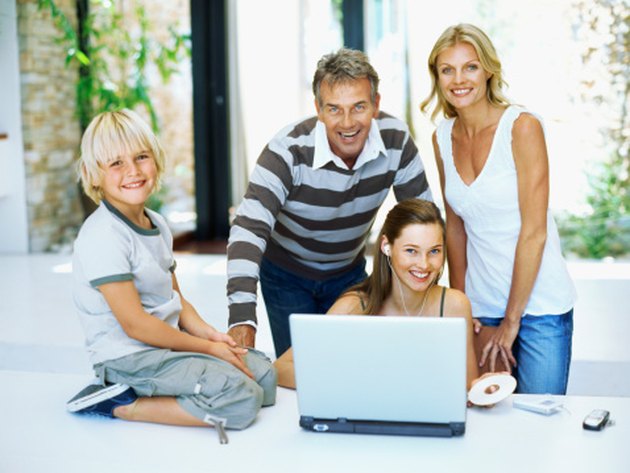 You've paid a good amount of money for your DVDs and now want to enjoy them in iTunes (and perhaps on your iPod) without the hassles of buying videos through the iTunes store. The only problem is, you don't know how to do this. In this how-to guide, you'll find out exactly how to download DVD movies into iTunes--and it will be much easier than you may have imagined.
Step 1
Install both a DVD ripper and a program that converts DVD rips into iTunes videos to your computer. Common choices for the DVD ripper include free DVD rippers like the Freez DVD Ripper, as well as Freeware Zoom's free DVD ripper. Most of these rip DVDs to MPEG or AVI format, so you'll want to get a program like DVD to iTunes converter to do it.
Step 2
Insert your DVD into your computer's DVD drive and launch the program you've chosen to rip the DVD. Follow the program's manual to set the program up so that it rips in either MPEG or AVI format. It can take as long as a couple of hours for the DVD to rip, so be patient.
Step 3
Open up the DVD to iTunes converter and select file>open. Find the file you've ripped and it open, followed by the convert button. To the right, you'll see where the file is output to--this is where it will be when you need to add it to iTunes.
Step 4
After a while, the DVD to iTunes conversion process will be complete. If you notice any errors, you will want to try again using the steps above. If not, proceed to opening iTunes.
Step 5
If you haven't already, go to the iTunes website and download the free iTunes player. It's absolutely essential you download and install this program, as you'll need it for the last two steps.
Step 6
Once in iTunes, click on the file button at the top left and select "Import." From there, navigate to the folder where your DVD conversion was placed and select it. Then click "Open" and wait for it to appear in your video library.
Step 7
If you've done everything right, you should see the whole DVD in your video library and it will then be available for play within iTunes, as well as be available for adding to your iPod. If you do not see the DVD, you will need to go back through the steps and make sure you've followed all of them.
Things You'll Need
DVD movie

DVD ripper

Program that converts DVD rips into iTunes videos
Tip
Don't be afraid to pay a little bit of money for a quality product. Sure, you could download a DVD ripper that is free, but if it's way too complicated for you to use, you're better off forking over $20 for a better one. This is especially the case if you're going to be ripping a lot of DVDs.
If you notice that it takes forever for your DVDs to rip and convert, that may be a signal that your computer is simply too slow to do the job--consider upgrading the computer or buying an even better one.
Always read the manual that comes with the program, as it will help to ensure that you do not make any mistakes when ripping or converting the DVDs.
Warning
Don't make the mistake of downloading a fake program that doesn't do what it claims to do. Many web sites have DVD rippers or DVD to iTunes converters that claim to do the job, but in fact are viruses in disguise. It's for this reason that you should only trust programs that are for download on reputable sites, such as download.com.