All modern Mac computers come pre-installed with Safari (Apple's very own Web browser), QuickTime and iTunes. Safari allows Mac users to surf around the Internet like any other browser, but it has an extra feature that many other Web browsers lack. With Safari you can easily download embedded songs and videos from websites like YouTube by looking at the Activity window in the browser. Using QuickTime Pro, you can convert the file into a type that iTunes will recognize as well.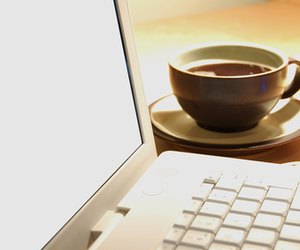 Step
Open Safari on your Mac. It will be in your dock or in the hard drive/Applications folder. Double click on it to open it.
Step
Go to the webpage of the YouTube song you would like to download. Be sure you are on the page of the song and not the page of the user who uploaded the song. Double click on the name of the video to get the webpage of the song you want to download.
Step
Click on "Activity" in the "Window" menu. Click the arrow next to the name of the page so the arrow is facing downwards. It will be "YouTube Title of the Video," with "Title of the Video" replaced by the actual title. A list of files will show up.
Step
Scroll through the list of files and double click on the one with the largest file size. For most YouTube songs, it is about 5MB or more. A new window will open in Safari, along with Safari's download manager and the file will be downloaded onto your Mac as an FLV. Change the location of the downloaded file by clicking on "Preferences" in the "Safari" menu, choose "General" and select a location for the file from the "Save Downloaded Files to" menu. Click "Other" to choose a new destination for the file.
Step
Open QuickTime Pro in your dock or hard drive/Applications folder. Click "Open File" in the file menu and choose the FLV file from your Mac.
Step
Select "Export" from the File menu and choose "Sound to AIFF." Click "Save."
Step
Click on the AIFF file once it is completed and iTunes will open it automatically.