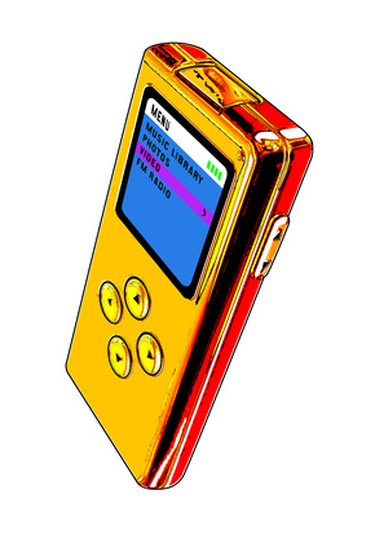 ID3 tags are specially-formatted chunks of data added to MP3 files that contain textual and/or graphical information about the music. Common tags include the names of the song, artist, and album, the year of release, and the genre. Many MP3 playback devices and software display the information in the ID3 tag to the user, and may use the ID3 tags as an organizational tool as well. You can quickly edit an MP3 file's ID3 tag using Windows Media Player.
Step 1
Launch Windows Media Player, and click the "Switch to Library" button in the top right corner of the window if you don't see the list of media files.
Step 2
Add any MP3 files you wish to edit to Windows Media Player's library, if they aren't there already. Click the "Play" tab, then click and drag MP3s into the list in the middle of the window to quickly add files.
Step 3
Right-click the row of column names at the top of the list of media files in the "Play" tab, then click "Choose columns..." in the drop-down menu that appears.
Step 4
Activate the checkboxes next to the tag fields you want to edit in the "Choose Columns" window. Click "OK" when you've checked everything you'll want to edit.
Step 5
Edit any of the ID3 tag fields for an MP3 by right-clicking the entry in the media list, then choosing "Edit" from the drop-down menu that appears. Type a new value for the field you clicked, then press Enter. You can also select multiple files using Shift-Click or Ctrl-Click, then right-click and edit any one field to change that field's value in all the selected files.
Step 6
Copy an album artwork image to the clipboard, then right-click the album art field in the "Album" column and choose "Paste album art" from the drop-down window to add the album artwork image to an MP3 file. Note that storing album art this way will consume far more storage space than other ID3 tag information.
Step 7
Click the "Organize" menu in the top left corner of the window, then choose "Apply media information changes" to commit the edits you've made to their respective MP3 files immediately. Windows Media Player will periodically do this otherwise, but using this menu command ensures that your ID3 tags are written to the MP3 files right away.