Adobe Acrobat not only allows you to create your own Portable Document Format (PDF) documents, it is also capable of embedding other files in a PDF, such as additional PDF documents, images or other file formats. All the attachments you embed in the PDF can be viewed in the "Attachments" panel. Any attachments you add to a PDF will move with it if you transfer the document to a new location on your computer.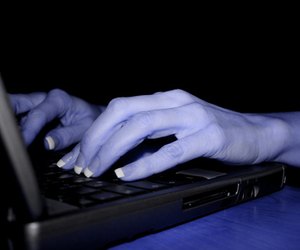 Step
Open Adobe Acrobat.
Step
Click the "File" menu, then click "Open." Select a PDF file from your computer's files that you want to view. Click "Open."
Step
Click the "Document" menu. Click "Attach a File." The "Add Files" dialog box will open.
Step
Browse through your computer files and select a file you want to embed in the PDF. Click "Open" to attach it. The file will immediately be added to the file list in the "Attachments" panel.
Step
Select the attached file in the list. Click the "Options" menu, then choose "Edit Description" to add an optional description for the file. This is helpful to distinguish files if you have several attachments. Enter the description text, then click "OK."
Step
Click the "File" menu, then choose "Save" to save the changes to the PDF document.