Video clips are a great way to add an extra visual component to your webpage. They can be used to post a music video, show off your home movies or to explain DIY instructions to your readers. MP4, also known as MPEG-4, is a specific type of video used for digital television and online media. Using a short piece of HTML code, you can embed an MPEG-4 clip into your webpage in a few simple steps.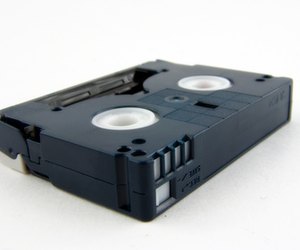 Step
Open the HTML document for the webpage you wish to embed an MP4 clip into.
Step
Enter the following code in the position where you would like the video control box to be located on the page:
Make sure the "EMBED SRC" and "PARAM VALUE" attributes both contain the exact location where your video is saved.
Step
Set the pixel width and height of the video box by changing the "width" and "height" attributes. Set the "autoplay" parameter to "true" if you want the video to play as soon as the page is loaded. Otherwise, change it to "false."