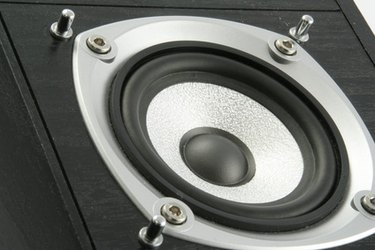 Windows Media Player version 11 is compatible with 5.1 surround sound speaker systems. Windows Media Player will play through the speaker system that is set up on the computer once it is enabled in the Windows audio properties menu. These instructions cover how to set up 5.1 speakers on a Windows 7 system.
Step 1
Click the "Start" button. Click "Control Panel."
Step 2
Select "Hardware and Sound." Click "Sound."
Step 3
Select the "Playback" tab. Click "Speakers." Select "Configure."
Step 4
Click "5.1 Surround" under the "Audio channels" box. Click "Test" to make sure all the speakers are working. A tone will sound from each speaker. Click "Next" to complete the configuration.