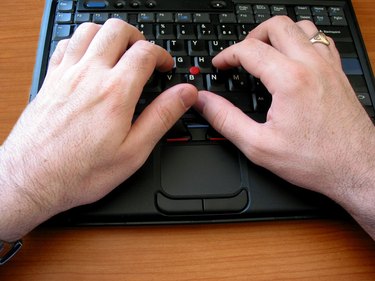 The ThinkPad has FN key functionality built into the system. You can use the FN keys at the top of the keyboard by simply holding down the blue lettered FN key on the lower left hand side of the keyboard. Once it has been depressed, any of the function keys can then be pushed to enable dual monitors, backlighting of the screen or other options available on your particular model. You can also enable and lock the FN key, in order to use the right side of the keyboard as a 10-key touchpad.
Step 1
Download and install the ThinkPad Configuration Utility from the IBM/Lenovo website, if it is not already on your ThinkPad.
Step 2
Open the Configuration Utility and click on "Accessibility Options" on the left pane of the window.
Step 3
Click on the drop down box next to the text line "FN key lock" and choose "Enable" from the options given.
Step 4
Click "Apply." An icon labeled "FN" will appear on your system task bar to alert you that the FN lock is enabled.
Step 5
Press the FN key twice to lock the key and allow the use of FN keys without having to press the FN key each time.