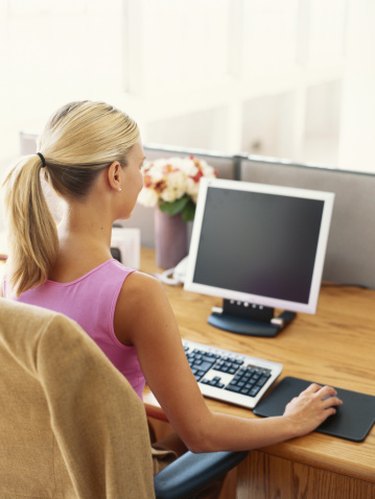 When someone emails you a photo, it may come attached to the email as a file, or embedded within the body of the email itself. If it's a large photo embedded in the body of the email, it will display smaller than its actual size--the email program will automatically "shrink" it to fit the physical dimensions of the email message. Restoring this photo to its original size is easier than you might think.
Step 1
Determine whether the photo is attached or embedded. Log into your email account, then click the message to open it. If you can see the image in the body of the email, it is embedded. If, on the other hand, the name of the file (Picture1.jpg) appears at the bottom of the message, it is attached.
Step 2
Download attached photos by clicking the "Download Attachment" button at the top of your email message. If you use Gmail, this button will appear next to your image's name at the bottom of the email. There is no need to enlarge this image; it was attached as a file, so it hasn't been modified.
Step 3
Save an embedded photo to your hard drive. Right-click on the photo (if you use a Mac, hold down the "Ctrl" key as you click) and click "Save As." Choose a location on your hard drive and click the "Save" button.
Step 4
Open the photo in your computer's "Paint" program. Locate the photo on your hard drive and double-click on it to open it. You will notice the photo is larger than it was in your email message; this is because the email server didn't actually "shrink" the file, it simply compressed the display image so that it would fit into the message.