Apple iTunes allows its users to convert and export their songs as MP3 files simply by setting the iTunes conversion preferences. iTunes will automatically save your converted MP3 file in your "My Music" folder on your hard drive as the program creates an index of all imported media. Please note that some songs purchased from the iTunes store are copy-protected and cannot be converted.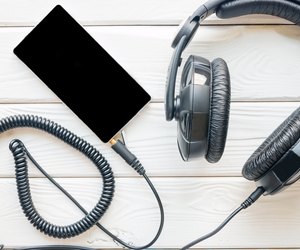 credit: itakdalee/iStock/Getty Images
Step
Launch iTunes. At the top of your screen click the "Edit" tab (or the "iTunes" tab if on a Mac).
Step
Select the "Preferences" option to enter the "General" screen.
Step
Click the "Import Settings" button near the lower-right corner of the "General" menu.
Step
Choose "MP3 Encoder" from the "Import Using" drop-down box at the top of the "Import Settings" window. Click "OK" to save your changes and return to the iTunes library.
Step
Highlight the song in iTunes you want converted. Click the "Advanced >>" tab at the top of the screen and select "Create MP3 Version." Your MP3 will appear below the old audio file when it has finished converting.