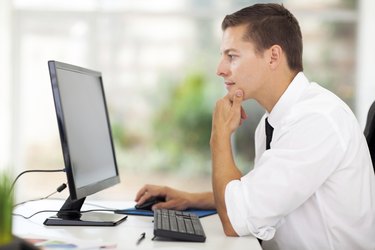 Microsoft Exchange Server is a popular communications tool for many businesses. It provides an email client, calendar, task list and more to give coworkers a way to stay productive and in touch. If your office uses Microsoft Exchange Server, you may need the server address for troubleshooting purposes.
Step 1
Launch Microsoft Outlook, and then open the "File" menu.
Step 2
Click the "Account Settings" button, and then select "Account Settings" from the drop-down list.
Step 3
Select your Microsoft Exchange email account, and then click the "Change" button. Your Microsoft Exchange Server address information is in the Server Information section.