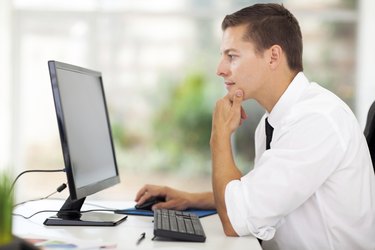 Microsoft Exchange Server is a popular communications tool for many businesses. It provides an email client, calendar, task list and more to give coworkers a way to stay productive and in touch. If your office uses Microsoft Exchange Server, you may need the server address for troubleshooting purposes.
Step 1
Launch Microsoft Outlook, and then open the "File" menu.
Step 2
Click the "Account Settings" button, and then select "Account Settings" from the drop-down list.
Step 3
Select your Microsoft Exchange email account, and then click the "Change" button. Your Microsoft Exchange Server address information is in the Server Information section.
Tip
If you are still unable to locate the Microsoft Exchange Server address, ask your IT department for assistance.
Warning
Information in this article applies to Microsoft Outlook 2013. Instructions may vary slightly or significantly with other versions of the program.