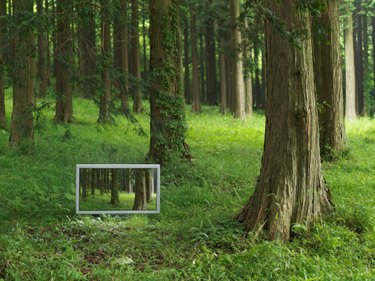 Whether you prefer a picture of your family, favorite vacation spot or furry friend, changing your desktop wallpaper is one of the fastest ways to personalize your computer. Knowing the size of your computer desktop is essential to finding an image that will fit properly. The resolution of your monitor determines the size of your desktop and wallpaper.
Find Wallpaper Size on a Windows Computer
Step 1
Minimize or close any open windows to get to your computer desktop.
Step 2
Right-click on the desktop and select "Personalize."
Step 3
Choose "Display Settings," or for Windows 7, "Adjust Screen Resolution."
Step 4
Check the current resolution for your computer monitor and then close the window.
Find Wallpaper Size on a Macintosh Computer
Step 1
Go to "System Preferences."
Step 2
Choose "Displays" and then click the "Display" tab.
Step 3
Locate your current screen resolution highlighted in the list.