Textfree is a mobile application developed by Pinger, Inc. After the Textfree app download, you are assigned a number that allows you to do unlimited texting and free calling to your friends and family. Textfree takes your contacts directly from your phone and imports them into Textfree. With this app, though, often comes challenges like trying to identify who is calling you from a number assigned by the Textfree app. Luckily, there are ways to help figure out who is texting you from Textfree.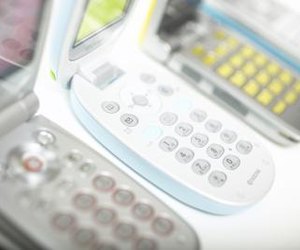 Step
Open the Textfree app. Once the app is launched, you will see your Textfree in-box along with the person who sent you a message along with his Textfree number. The person's name comes directly from your phone contacts imported from your mobile phone.
Step
Go to the Pinger Zen Help Desk website (see Resources). Then click on "Submit a Request."
Step
Fill out the request. Provide the Textfree help desk with as much information about the user, including her Textfree number and any specifics about the message. Textfree will block the user's account if they feel the harassing user is using Textfree against the terms of service.Additionally, if you feel as though you are in immediate danger, contact your local authorities and file a police report. Pinger will not release any user information without a police subpoena.
Step
Visit 800 Notes or Who Calls Me (see Resources). These sites are user-created directories that can provide you information on who is calling you or at least clue you in on possible trends with the Textfree user. Plug the Textfree number into the search field. Scroll the possible results.