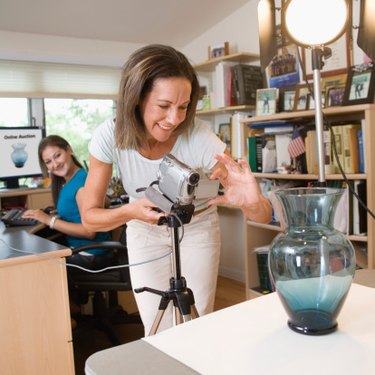 When an account holder posts an ad on Craigslist, the online community creates an anonymous email address for him. This protects his privacy and reduces spam. Respondents interested in the ad can send an email to the anonymous address, and Craigslist forwards the email to the account holder's email address. If you have emailed a question to the person who posted the ad and want to review the ad again but cannot find it, use the anonymous email address to search for the ad.
Step 1
Open the Craigslist website.
Step 2
Type the 10-digit ad identification number into the "Craigslist Search" box, located in the left pane. Find this number in the anonymous email address; it is the 10 digits immediately preceding the "@" symbol. For example, if the anonymous email address is "sale-uftqv-1234567890@craigslist.org," type "1234567890" into the search box.
Step 3
Change the section in the drop-down box under the search box to match the location of the original ad. For example, if you are looking to purchase an item, it is most likely under "For Sale."
Step 4
Click on the arrow under the search box to find the ad.