The amount of installed physical memory or RAM is one of the most important elements of any computer. Larger amounts of RAM allow games and applications to run faster and more efficiently. Some games and programs have minimum memory requirements, so it's important to know how much RAM your computer has before you purchase new software or attempt an upgrade. Follow these steps to find out how much RAM is currently installed in your system.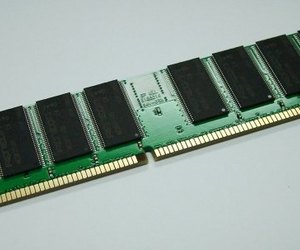 Step
Click on "Start", then "Control Panel" and then "System." Select the "General" tab. The amount of RAM and your processor speed will be listed at the bottom of the page.
Step
Click on "Start", then "All Programs" and then "Accessories." Click on "System Tools" and then select "System Information." The amount of RAM will be listed under "Total Physical Memory" in the right pane.
Step
Restart your computer and follow the instructions in your owner's manual to enter the BIOS. The amount of installed memory will be listed on the system summary page.
Step
Go to "System" then "Preferences" and then "Hardware List" to find the amount of RAM in your system If you have a different operating system, like Ubuntu/Linux.