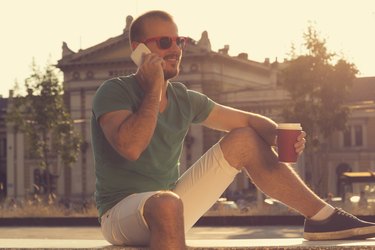 If you were not quite fast enough to answer the phone before it stopped ringing, you can still find out the number that called. Almost all cellular phones offer a call history, which allows you to see the last calls made or received on your phone. If you have a land line phone, then dialing a special "Vertical Service Code" will give you the last number that called.
Cell Phones
Step 1
Press "Menu" on your cellular phone.
Step 2
Select "Call History," "Call Records" or "Recent Calls."
Step 3
Select "Missed Calls" or "Incoming Calls." The most recent missed call should be automatically highlighted.
Step 4
Select "View" to see the number of the last call.
Land Line Phones
Step 1
Pick up the receiver and wait until you hear a dial tone.
Step 3
Listen for the recording relaying the last number that called you.