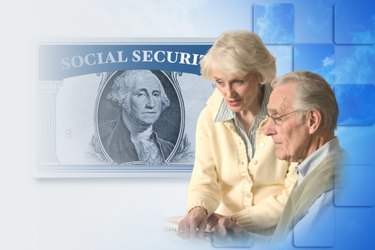 Knowing a deceased person's social security number is helpful especially if you're conducting genealogy research. The Social Security Death Index, or SSDI, database maintains a record of deceased individuals . Prior to 1962, deaths were not automatically reported to the Social Security Administration, or SSA. Therefore, you won't find the social security number in the SSDI unless the person's death was reported to the SSA. However, if the person died after 1962 the SSDI will likely include the person's social security number. The SSDI is accessed through various genealogy websites.
Step 1
Select an online genealogy website. There are websites that let you search the SSDI for free while others charge a fee.
Step 2
Perform a basic search. Enter the person's last name, first name and middle name or initial. Hit the "submit" button. The search returns a list of people with that name along with their social security numbers.
Step 3
Conduct an advanced search if a basic search gives too many results. Select the "advanced search" button. Enter additional information such as birth date, death date, last residence and age at time of death. An advanced search helps you narrow down your search results.
Tip
If the person died before 1965, submit Form SSA-711 to the Social Security Administration. SSA will provide you with a copy of the person's social security application (SS-5). The application is the form the deceased person submitted when he applied for a social security card.