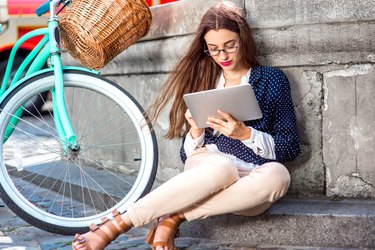 Ever asked who lives on my street? If so, this article will walk you through step-by-step how to find out who lives on your street without having to pay a dime, unless you want to do so.
Step 1
Write down the addresses on your street.
If you have a small street this is easily done. If it is a larger street then you may want to skip to step two. Otherwise this is a helpful way to begin. It helps you know exactly what which address searches to perform.
Step 2
Find your county government web page.
Most information about addresses and related searches is available online for free, from your government. So if you want to find out who lives on your street, find out what web page hosts your county government's information. Usually a google search with your county name will do the trick.
Step 3
Navigate to the assessor's website.
County assessor's keep massive databases of information by address that is used primarily for taxing individual home owners, but for other purposes as well. If your assessor does not have an online website, look for the recorder of deeds, and as a last resort show up in person at the county government building.
Step 4
Perform a search for your street.
If you live on 6th street you may be able to simply type that in and get a result with all of the properties on that street. However, many of those will include empty lots of land that will cause you to take more time. So, check your address list from step 1 against the results and open each one in a new tab or window.
Each of these entries should show the owner of the property.
Step 5
For rented homes and apartments perform a reverse address search.
A reverse address search can usually be done for free if all you want is the name of the person living there. They will give you that for free on most reverse address sites in order to entice you to purchase more services from them. Since all you need is a name, just move on with the name and don't pay.
See related tips below for more on address searches.