If you have a YouTube account, you have a "Channel," which is your personal area on YouTube that displays all of your uploaded and favorite videos, YouTube friends, subscriptions and comments. When you want to direct someone to your Channel so they can view your videos, you need to give them the URL, or web address, of your page. Your personal address will be YouTube.com followed by a slash and your username. You can also view your YouTube URL from within your account.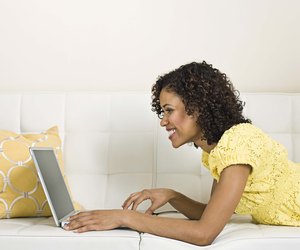 credit: Jupiterimages/Brand X Pictures/Getty Images
Step
Go to YouTube.com, and log in to your account.
Step
Click your username, which is located in the upper-right corner of the page.
Step
Click "Settings." Your YouTube URL is listed on this page.