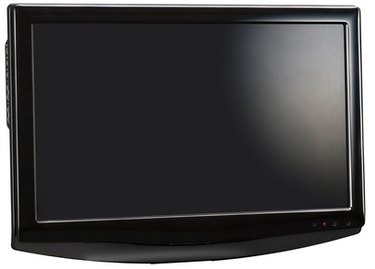 Pioneer Electronics makes a wide variety of products for home and cars including car stereos, in-car GPS systems, DJ equipment, home theater systems and televisions. Pioneer makes plasma televisions for sizes ranging from 42- to 50-inch screens. One common issue on Pioneer plasma televisions is that the television will not turn on and the standby light will blink. This blinking is very important in determining what is wrong with the television and what steps you need to take to remedy the issue.
Step 1
Look at the blinking light. Pioneer plasma standby lights will blink one of two colors, red and green. Determine which color light is blinking.
Step 2
Unplug the television from the wall if the light is blinking green. Let the television sit for one minute, replug the television and turn it on. The system will have reset itself and will allow for normal viewing.
Step 3
Check the connection to the four cables connecting the screen and the media receiver if the light is blinking very slowly. These connections should be completely seated and not wobble. If in doubt unplug and re-plug all four connection wires.
Step 4
Count the number of blinks if the light is red. Blinking red lights mean that the television has an issue. Pioneer has established a code based on how many times the light is blinking to help the technicians diagnose the problem. The lights will blink and then rest for a short period of time and blink again. The light will blink the same amount each time between rests. Contact Pioneer support with the information.