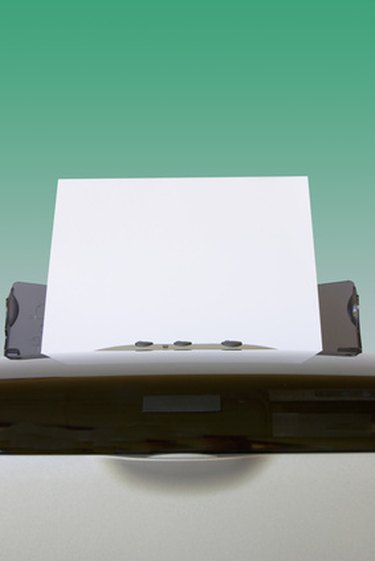 The Canon Pixma MP160 is a multifunctional inkjet printer manufactured by Canon. The printer gives users the ability to print high quality documents, scan, copy and fax. Error 3 will display on the LED screen as "E3" or "Error 3," this error results when the printer malfunctions. Clearing the error code only takes a few steps and clears the memory of the printer to restore it to its normal state. Canon suggests clearing the code before contacting professional service repair.
Step 1
Ensure the Pixma MP160 is turned on by pressing the "On/Off" button, you will notice the display prompt you for E3 (error 3).
Step 2
Press and hold the "On/Off" button for one second. The display will now go blank and begin resetting the malfunction.
Step 3
Wait 10 to 15 seconds and restore power to the unit by pressing the "On/Off" button once more.
Step 4
Allow the unit to complete its cycling process and the error code should be gone. If the code persists, your printer will need professional maintenance.