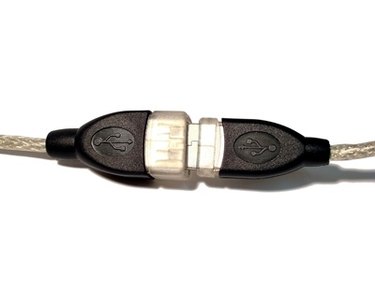 So you downloaded LimeWire, completed the setup and ran the file, only to discover it won't connect to the network. Older versions of Limewire would clearly show the strength of your connection in the bottom left corner. Go to "Tools->Advanced Tools->Connections" to verify a connection in newer versions ( 5.5.10 and up). The status will show "Connecting..." if there is a problem.
Step 1
Restart the computer. Common problems are sometimes fixed by restarting the computer, so it might fix your problem with LimeWire.
Step 2
Double-click the LimeWire installation file and follow the prompts to reinstall. It will automatically remove any previous versions. Restart the computer when finished.
Step 3
Repair the connection by right-clicking the network icon (bottom right corner.) Click "Troubleshoot problems." (Windows 7) Vista users click "Diagnose and repair."
Step 4
Update LimeWire. The problem might be fixed in a recently released version of the program. Start LimeWire and a pop-up will inform you if there is an update. Click the link in the pop-up window to retrieve the file.
Step 5
Check your antivirus software. Antivirus programs sometimes block programs that "might" be harmful and LimeWire is no exception. Start the program and check the virus vault or virus history to see if there are any conflicts. If so, add LimeWire to the exception list.
Step 6
Allow LimeWire in your firewall. LimeWire uses Universal Plug and Play (UPnP) to automatically prevent the Windows firewall from blocking it. If you're using a wireless router, it's firewall will block the ports LimeWire needs to connect. Your antivirus program could also have a built-in firewall. You only need one firewall, so disable all but one and open the LimeWire ports in the firewall (found in Tools->Options->Advanced->Listening Ports).
Step 7
Right-click the downloads and choose "Fix stalled connections." Sometimes LimeWire is on a network that doesn't successfully connect to other users. Use this method to reconnect.