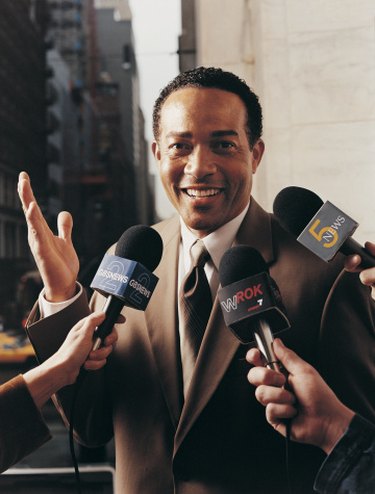 Best Buy's Insignia brand sells televisions that range in size from 15 inches to 55 inches. They all supply images in high definition. If the color function on your Insignia TV is out of whack, adjust it with settings. Improvements can be made to the color saturation itself and to color temperature.
Step 1
Press "Menu" and the onscreen menu appears on the screen. The "Picture" menu is shown first.
Step 2
Press "Enter" to access the "Picture" menu. Use the down arrow button to scroll to the bottom and highlight "Reset Picture Settings." Then press "Enter," followed by "Exit." Take a look at the color on a typical show and determine if the color function has been corrected. In particular look at skin tones—the more natural looking the tones, the better the color. Look for excessive reds and blues, too.
Step 3
Make adjustment to the color settings if the result from the previous step is unacceptable. Enter the "Picture" menu again and, using the same technique as before, scroll down to "Color." Use the arrow buttons to make color saturation changes to this setting. Check your results again by looking at a television show. Keep making changes until the color saturation is correct.
Step 4
Adjust the "Color Temperature" setting in the same menu, using the same technique. "Cool" will enhance the blues, and "Warm" will enhance the reds. Normal is somewhere in between.